Down Under Surveys has 20 years of experience in data and image processing using Earth Resource Mapper software. We provide a large range of digital and hardcopy products that assist with all facets of exploration.
We produce custom maps for our clients and can incorporate almost any form of digital data the client desires, including:
Magnetic Data
Radiometric Data
Digital Terrain Models
Gravity Data
Satellite Data
EM Data
Geological Data
Cadastral Data and More
Hard copy products can range from A4 to larger than A0 in size. These tailored map products can be used for a wide range of applications from working field maps to high-level interpretation and promotional documents.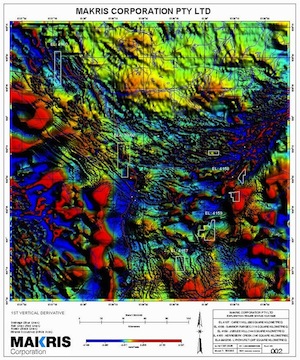 Geospatial Imagery Processing